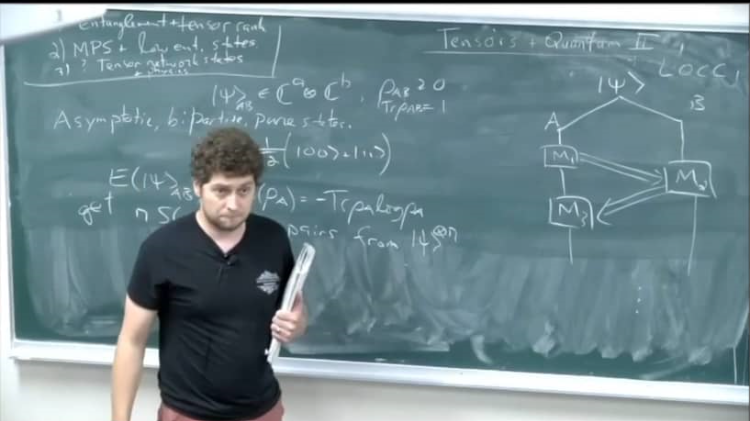 Graeme Smith
Graeme Smith U. Colorado Boulder, JILA.
Quantum Computing 101, Entanglement Entropy, LOCC, and SLOCC.
---
Tensor networks.

This work is licensed under a Creative Commons Attribution-NonCommercial-NoDerivatives 4.0 International License.
Additional Questions?
If you have additional questions, feel free to reach out to a maintainer / contributor on the contact page.